Archive for the 'Brakes' Category
Tuesday, June 24th, 2014
Bill Scully from Private Brand Tools introduces  the  PBT 70915 Brake Pad Spreader  ,  70900 Cam Clamp Kit ,  70990 Stretch Belt Mate Kit    and the  70913 Master Ratchet Pump Fluid Evacuator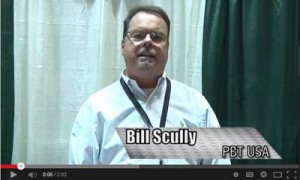 Wednesday, June 11th, 2014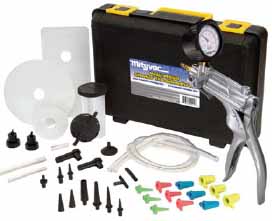 How to bleed your brakes one man operation with a

Brake Bleeder

Vacuum Pump or Without a Vacuum Pump needing a  two man operation 
When it comes to your vehicle one of the most crucial system is your braking system.  After years of driving your brakes can become weak or spongy, and not be as responsive as they should be.  To solve this problem all it takes is a little money, some time, some skill, and some patience.  I am not going to say that ever person can do this project, but I would say for someone who has had some technical experience with vehicles this task can be accomplished.  Just remember when starting this project to allow for lots of extra time, because it is better to do something slow and take your time, rather than have problems because you hurried through it. I will start by explaining the principle behind brake bleeding.  Your brake system is a basic hydraulic system.  This means that it is operated by pressurized fluid; however, after time this fluid can break down or get air in the system which leads to a decrease in braking performance.  This air can come from a old brake fluid which has boiled and caused air to get into the system.  To correct this problem the vehicles brake system needs to be bled of all and any air which may have leaked into the system over the years.
Thursday, April 14th, 2011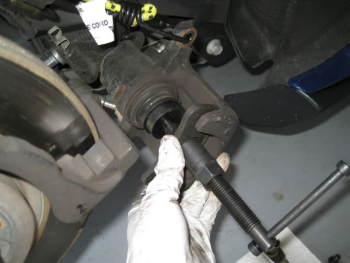 Installing rear brake pads on a vehicle equipped with an integral parking brake may be difficult if you don't know what you are doing.
For those who do not know an integral parking brake means that your caliper piston does two jobs.  First it applies pressure to the pads when you press the brake pedal.  Second it has a ratchet mechanism to apply pressure when you press the parking brake.  How this system works is the caliper piston instead of just pushing out like it would on a normal system, rotates while it comes out.  The rotation is how the parking brake applies.  This is what makes changing brake pads difficult on these vehicles if you don't have the correct tool.  You need a tool that rotates and presses the piston in at the same time.