Archive for the 'Tires' Category
Sunday, January 12th, 2014
The latest in Combination TPMS Tool Technology, the TECH400SD! Improving on Bartec's widely used TPMS Diagnostic and Programming tool, the added features will certainly help Tire Shops and Repair Facilities build their success in TPMS!
The TECH400SD has market leading coverage for the diagnosis and repair of the TPMS of Domestic and Import vehicles. Through its uniquely robust OBD cable, the TECH400SD can diagnose problems and reset the TPMS control module of Asian makes such as Nissan, Honda, Subaru and Toyota. Also, because the TECH400SD is an activation tool, it can quickly activate the TPMS Sensors during a domestic car relearn on such makes as GM and Ford.
Thursday, September 17th, 2009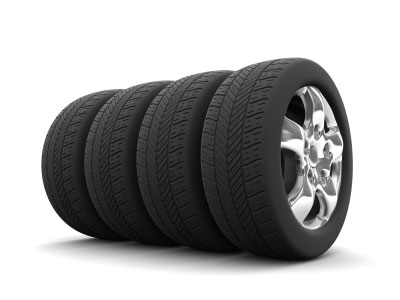 Tire rotation the correct way!
Many people who drive their vehicles on the road today do not know about rotating their tires.  There are some people who may know that you need your tires rotated, but they do not know how so they take their vehicle to a shop and have them do it for a fee.  This fee is money that could be kept in your pocket.  Even for you avid backyard mechanics this can perhaps be a little refresher on the correct way to rotate your tires.  Tire rotation can be accomplished by the average person in my opinion.  I will discuss the steps on how to properly rotate your tires.