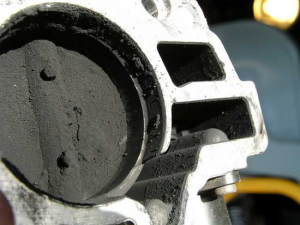 Cleaning your throttle body.
A dirty throttle body can cause many different vehicle related concerns.  It can cause a lack in power, hard starting, poor idling, stalling, and many more problems.  Overtime your throttle body will begin to gain carbon and after time will cause some driveability concerns.
The carbon on the throttle body causes a lack of air or restrictions to airflow.  This will affect your vehicle's performance.  It is normal and should not require a whole lot of skill to fix.  This article will discuss the procedure to fix your dirty throttle body.