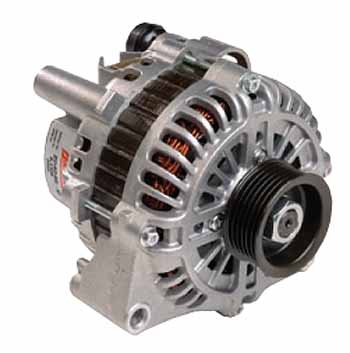 Replacing your alternator
If your battery on your vehicle is constantly going dead forcing you to have to jump start your vehicle, it is likely that you have an alternator that is not working correctly.
The alternator on your vehicle provides voltage to your vehicle.  This voltage is created and used by your vehicle and the accessories in your vehicle.  The alternator produces more voltage than your vehicle needs and the excess voltage is then stored in your vehicles battery.  The battery will provide a supply of voltage to start the vehicle.  If your alternator is not putting out as much voltage as it should be then it will not have any excess to charge your battery, thus causing you to have a dead battery when you go to start your vehicle.
I suggest that you review this Basic Electronics article before you go ahead and replace your alternator.  A simple test that you can do is to test the voltage at your battery with your vehicle running.  You should have something greater than 13.5 DC Volts, this shows that your alternator is providing enough voltage to charge the battery.
Once you have determined that you need to replace your alternator then you can move onto the next procedure that we will discuss.